A Guide to the Differences in 14k Gold Colors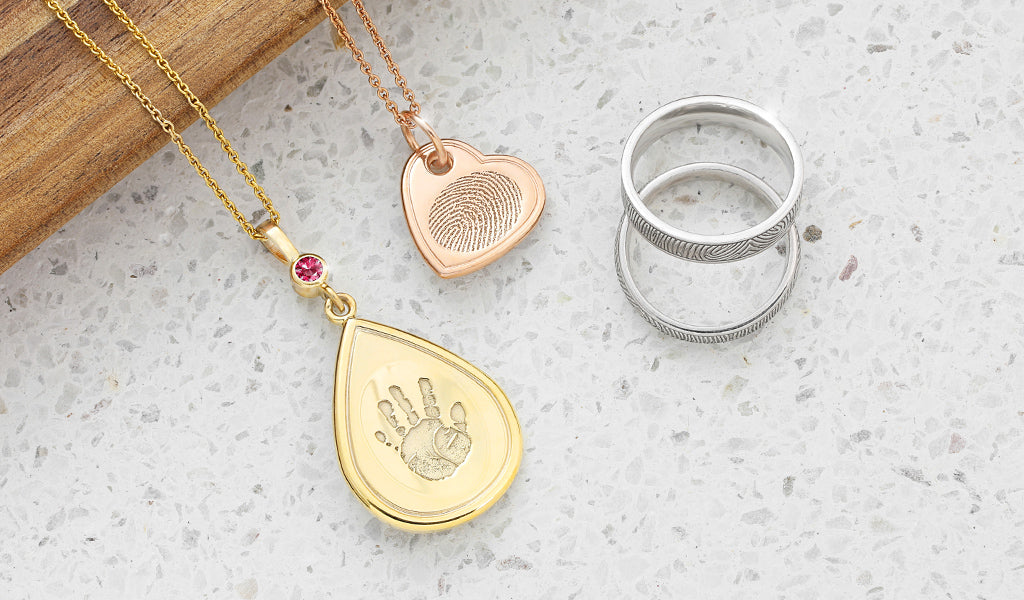 One of the most popular types of precious metals is 14k Gold. A classic choice for both Jewelry and other Keepsakes, Gold provides a timeless look. 14k Gold is most commonly known for its classic shade of yellow, however, there are three Gold color options.
14k Yellow Gold
14k Yellow Gold is a combination of pure Gold and alloy metals including Silver, Zinc, and Copper. The most hypoallergenic color, Yellow Gold is more malleable than other shades of Gold, making it easier for jewelers to shape. It is also the most historically popular shade of Gold.
14k White Gold
White Gold gives the same bright look as Platinum and is a common, more durable alternative to traditional Yellow Gold. 14k White Gold combines pure Gold and other white metals such as Silver, Nickel, and Palladium to create its signature shine.
14k Rose Gold
Known for its soft pink shade, Rose Gold is growing in popularity. 14k Rose Gold is a combination of pure Gold and Copper alloy. The presence of Copper makes Rose Gold stronger than other 14k Gold colors.
Legacy Touch has 14k Gold Keepsake options perfect for honoring the love you share with a Loved One. From 14k Yellow Gold Heart Charms to 14k White Gold Rings, these Jewelry pieces feature the unique hand, foot, or fingerprint of someone you, along with a meaningful inscription. Beautifully touching, these Keepsakes are a gorgeous, tangible reminder of the love you share.