Great Personalized Gifts for Him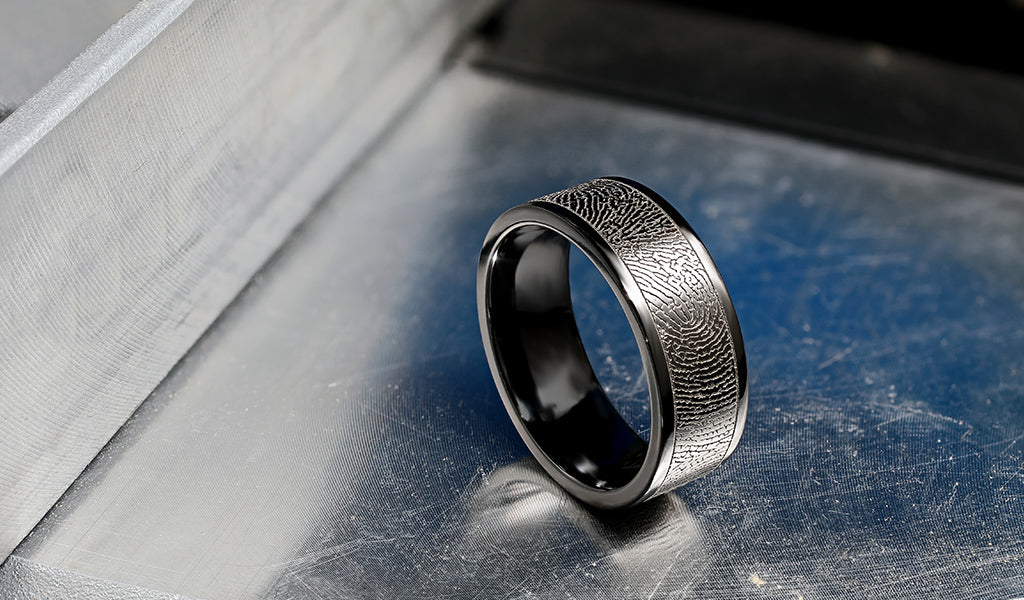 Whether for your dad, grandpa, brother, or friend, the men in your life deserve gifts full of meaning. There is nothing quite as special or meaningful as personalized Fingerprint Keepsakes for him. These custom pieces allow him to stay connected with those he loves the most through the unique print of someone he loves, carefully engraved on the finest materials.
Military Dog Tag
Whether he is in the military, loves someone who has served, or simply is a fan of the classic style, a personalized Dog Tag is the perfect way to show him you care. This piece can be engraved with a hand, foot, paw, or fingerprint of someone he loves, providing him with a tangible connection that he can feel each and every day. Plus, each Dog Tag can be further customized with additional features like Rubber Silencers, Chains, Symbolic Charms, Birthstone Charms, and inscriptions showcasing a meaningful name, date, or even favorite quotation.
SHOP NOW
Lapel Pins
From graduations to anniversaries and any other formal event, Fingerprint Lapel Pins bring unmatched personalization to his attire. Worn close to his heart, a custom Lapel Pin is carefully engraved to show off what makes his Loved One's print one-of-a-kind. These Sterling Silver Pins have an easy-to-use magnetic backing, and are available in a set of three – perfect for sharing with other friends and members of his family.
SHOP NOW
Black Titanium Ring
Few gifts are as meaningful as one he will always keep within reach. With a Black Titanium Fingerprint Ring, he will do exactly that. This 8mm Flat Ring is engraved with a unique print that is special to him, and is strong enough for everyday wear. Sleek and sophisticated, a Black Titanium Ring is a great gift for Father's Day, birthdays, and more. The Ring can be customized even more with an inscription of up to 25 characters engraved on the inside of the band.
SHOP NOW
Case Lockback Executive Pocket Knife
A gift is a wonderful way to mark the beginning of another adventure – whether it be for a military deployment, the welcoming of a new child, retirement, or any of life's greatest moments. A customizable Pocket Knife gives him the ability to carry someone he loves with him wherever he is led next. Handcrafted with precise artistry, this Keepsake is made with brushed Stainless Steel, and engraved with every line and groove that makes his Loved One's hand, foot, paw, or fingerprint special. A personalized inscription is also available to add even more meaning to the gift.
SHOP NOW
No matter the occasion, let him know just how much he is loved with a gift as unique as he is. Need help discovering the perfect Keepsake for the man you love? Our Customer Service team is here to help. Give us a call at (855) 802-6800 or begin a chat in the box in the lower right corner of your screen.