How to Honor a Late Military Servicemember on Memorial Day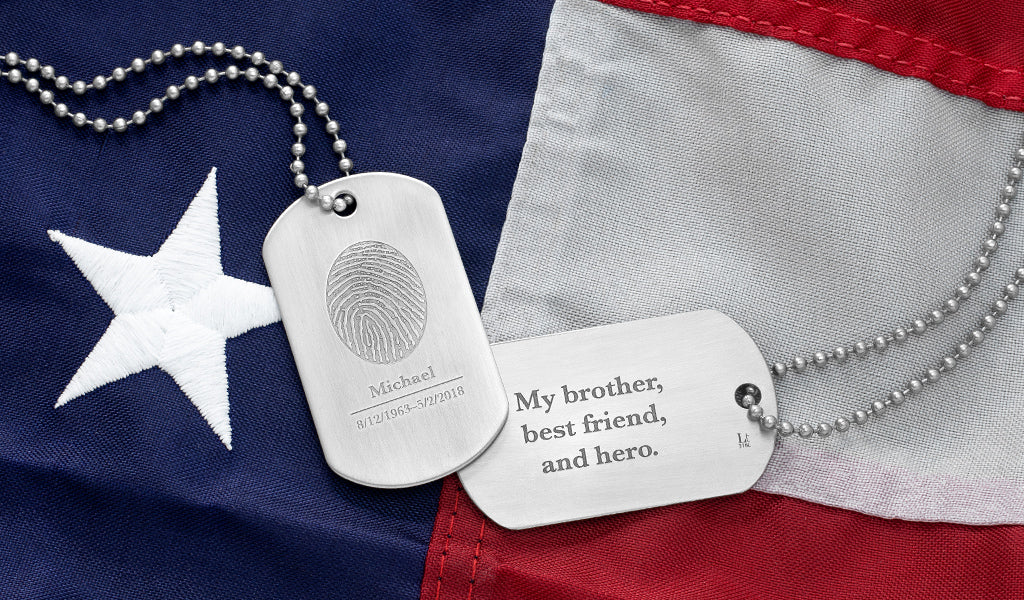 We can't say thank you enough to the military's men and women who have sacrificed so much to protect all of us. And although we will never be able to put into words how much their service has meant to us and our Loved Ones, we can show our appreciation by observing holidays in their honor, like Memorial Day.
What is Memorial Day?
Memorial Day is a federal holiday that recognizes U.S. military personnel who have died while serving in the armed forces. This day of mourning occurs every year on the last Monday in May.
While some people see Memorial Day as the official kickoff to summer, it means so much more than BBQs and a three-day weekend. It is a time to honor and pay tribute to the men and women who have given the ultimate sacrifice while serving our country.
4 Meaningful Ways to Remember a Military Servicemember on Memorial Day
Memorial Day is the perfect time to pay tribute to a family member or friend who has fallen in the line of duty. Get inspired with some of our favorite meaningful ways to do this:
Immerse Yourself in History
One of the best ways to pay your respects to someone is to learn about their experience. Do your research on the military branch your Loved One served in, find out about their role, and get to know more about where they were deployed. This insight into their experience will help you feel closer to your Loved One and discover ways to continue their legacy.
Gather with Family and Friends
Getting together with the people who knew your Loved One can help you to better honor them on such a special day. You can invite the group to share a meal along with stories about your Loved One's life, or even ask that everyone visits their grave together for a moment of reflection.
Create a Personalized Memorial
Feel a tangible connection to your late Loved One, even after they are gone, with Jewelry and Keepsakes engraved with the unique pattern of their fingerprint. Our personalized Dog Tags are a beautiful way to honor the life and service of a military family member. Touch the lines and grooves on the Necklace and know that their legacy lives on in you.
Pay it Forward to an Active Duty Military Member
Even though your Loved One is no longer with you, you can still show your appreciation by paying it forward to another active servicemember. Write a letter, give a thoughtful gift, or simply say "thanks" for all they do. Even a small act of kindness can have a big impact while helping you to honor the memory of your Loved One.
If you are mourning the loss of a military family member or friend, please accept our deepest sympathies. We will be thinking of you on Memorial Day this year.