The Importance and Meaning of Memorial Keepsakes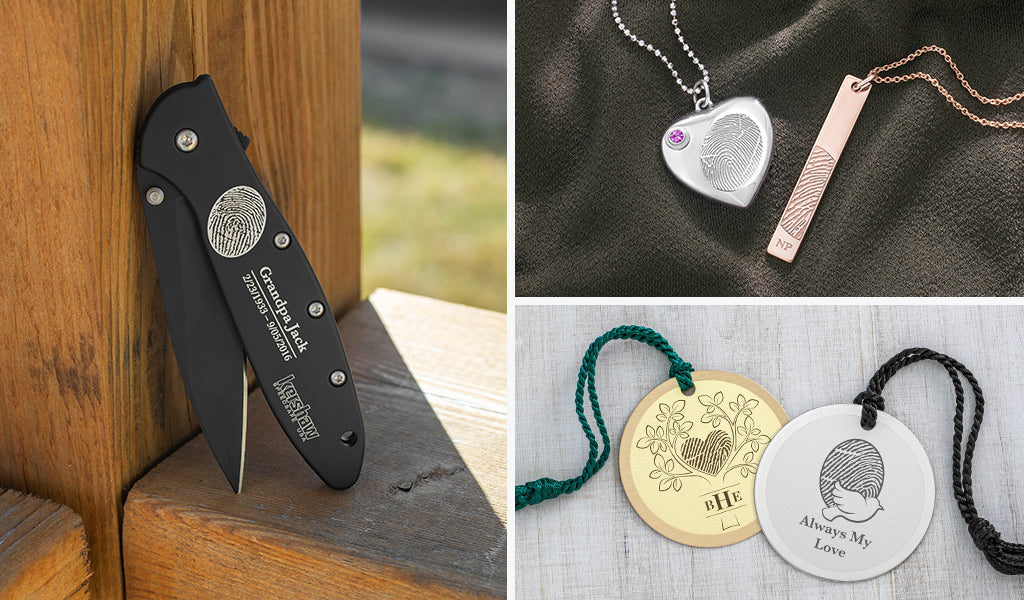 One of the hardest parts about losing someone we love is no longer being able to hold them close. Thankfully, memorial Keepsakes can help us feel that closeness and connection to our deceased Loved Ones again.
What is a Memorial Keepsake?
A memorial Keepsake is a memento that recognizes the life of someone who has died. It is extremely personal and can vary depending on the person who has it and the individual it is honoring.
Memorial Keepsakes can be any type of item. The most popular are heirlooms that you can wear, use, or display. For example, people can wear a memorial Necklace, use a memorial Pocket Knife, or display a memorial Christmas Ornament.
Why are Memorial Keepsakes Important?
Memorial Keepsakes are important for three reasons: they honor a Loved One's legacy, they assist in the healing process, and they act as a tangible way to feel close to a late Loved One.
They honor a Loved One's legacy.
Honoring a Loved One's legacy is essential for many families. Because of this, they will create memorials that help remind them of their Loved One and the life they led.
They assist in the healing process.
Memorials are a vital part of the healing process for those who are grieving. A memorial provides closure and comfort--both of which help people to cope with their loss.
They act as a tangible way to feel close to a late Loved One.
A memorial offers a physical connection to a Loved One, even after they are gone. Holding a memorial helps people feel a tangible closeness to a family member or friend who is no longer present.
Examples of Memorial Keepsakes
Memorials can be customized to represent what made a Loved One unique, which adds more meaning to the Keepsake. Some of the ways you can personalize a memorial include choosing an item that reminds you of the person you miss, adding their engraved fingerprint to the piece, and including a custom inscription.
A few of the most popular types of memorial Keepsakes that can be personalized are:
Find more memorial inspiration and begin personalizing a Keepsake for you or someone you love on our Gift Guide.