Ways to Show Sympathy to Someone Who is Grieving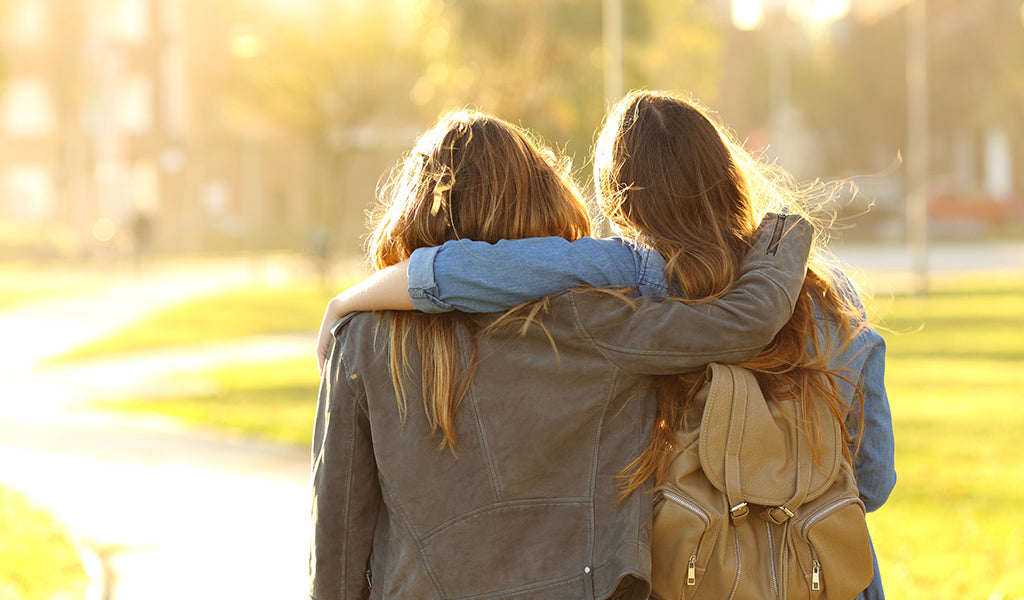 When a friend calls to let you know that they have had a Loved One pass away, it's natural to want to express how sorry you are for their loss and to show them your sympathy.
Sharing your sympathy, which is the feeling of sorrow you have for someone else's hardship, can help your grieving friend to know that they are not alone in their loss. It can help them feel supported during their hardest days. Sympathy is a beautiful act of kindness that can be given through both words and actions.
5 Ideas for How to Show Your Sympathy
Express Your Condolences
Share a Sweet Memory
Offer Your Support
Give a Sympathy Gift
Listen When They're Ready to Talk
1. Express Your Condolences
As soon as you hear the news, take a moment to show your sympathy with a few kind words. They don't have to be elaborate or poetic—just sincere. You can simply tell the person who is grieving how sorry you are that they are going through this.
2. Share a Sweet Memory
When expressing your sorrow, you can share a memory of the late Loved One. Hearing a good memory about them—like how you remember the Loved One being so welcoming at an annual holiday party—will help your grieving friend to remember a happy time even while experiencing loss.
3. Offer Your Support
You won't be able to carry your friend's grief for them, but you can help in other ways that will make their days a little lighter. If you are able, you can show your sympathy by offering to help with any practical arrangements that need to be made or by simply being an available shoulder to cry on at visitation and funeral services.
4. Give a Sympathy Gift
Grievers are always gifted casseroles and flowers. Show you care with a lasting sympathy gift that uniquely connects your friend to their deceased Loved One. One example of a more personal sympathy gift is Fingerprint Jewelry and Keepsakes. These memorials are a tangible way to hold a Loved One close, while providing endless comfort.
5. Listen When They're Ready to Talk
The sympathy you have for your grieving friend shouldn't end in a week's time. Instead, follow up with them regularly. Check in to see how they are doing, and offer to listen when they're ready to talk about their loss.
Personalize Your Sympathy for the Recipient
The way you show your sympathy will be different depending on who is grieving. Try to personalize the care and concern you share to be meaningful to your friend.
One way to do this is to think about how you can be the most helpful to them during this difficult time. For example, sympathy can be shown to a busy mom by taking her kids to the park for an afternoon so she can get other tasks done, while sympathy can be shown to a grandfather by taking a few hours to help him tend to his garden.
These thoughtful acts of sympathy will be more special for the recipient and help them feel loved.