Beautiful Family Memorials: 14k Yellow Gold Offset Heart Pendant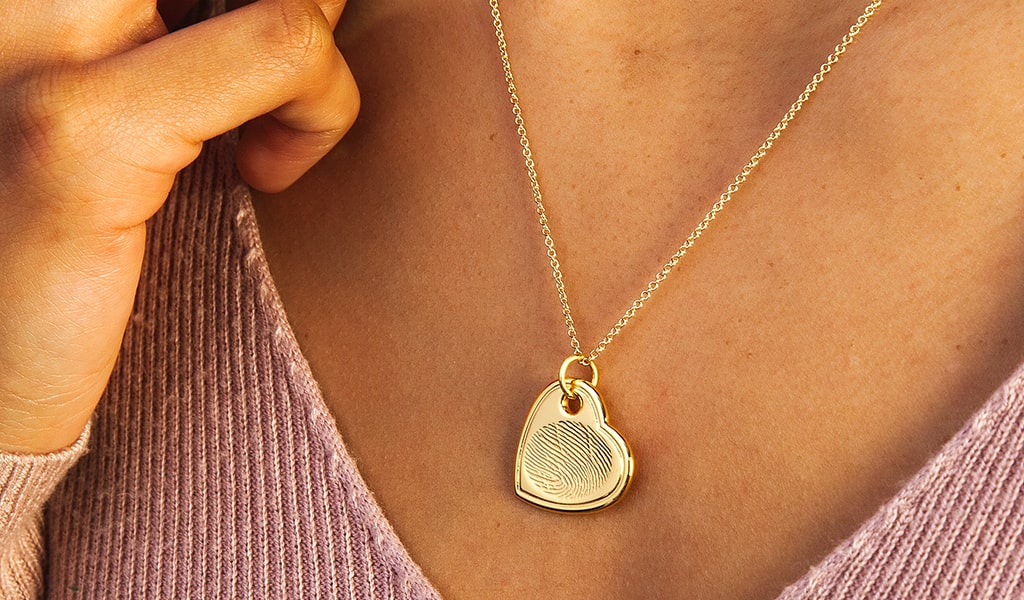 We are always grateful to hear how your personalized memorial Jewelry helps you stay close to the people you love. Recently, we have heard beautiful stories from you about how your 14k Yellow Gold Offset Heart Pendant has created such heartfelt connection.
"This is a beautiful piece…I recognized the print right away as I used to hold my husband's hands all the time and look at his fingers. I wear it every day and it brings me comfort."
"Thanks for providing this item. A part of my mom will always be with me."
"I love it as it is beautiful and it gives me comfort every time I touch it. I love to feel the ridges of his fingerprint with my finger. It brings me a connection to him still."
Each Fingerprint Keepsake we create is respectfully handmade by expert artisans so that you can tangibly feel your Loved One's presence. It is our sincerest hope that when you feel their fingerprint, you will be comforted by their spirit and memory, knowing that they are always with you.
Please accept our deepest sympathies for your loss.