Birthstones: What They Are and Why They're Important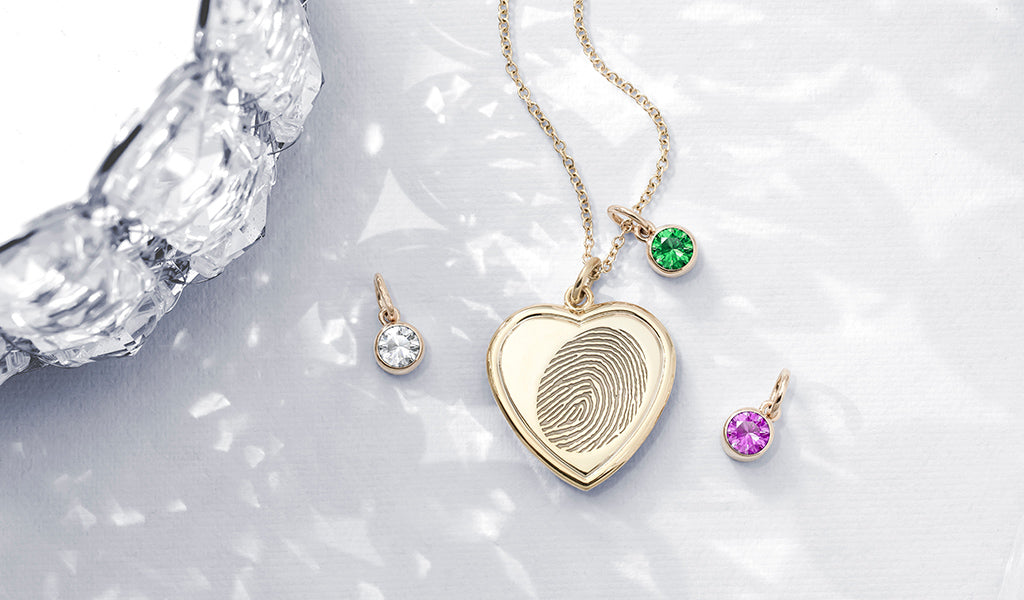 The Jewelry we wear helps us to express ourselves. Whether worn as a fashion statement or a way to memorialize someone we love, custom Jewelry gives us the opportunity to tell a story that's important to us.
Birthstones are a beautiful option for personalizing Jewelry that is full of meaning.
What are Birthstones?
Birthstones are gemstones that represent someone's birth month. Thanks to their beauty and symbolism, birthstones are typically worn as Jewelry and given as thoughtful gifts to family and friends.
Each Month's Birthstones
Each month has a specific birthstone associated with it. While some months do have more than one option, the most popular and widely accepted are:
January: Garnet
February: Amethyst
March: Aquamarine
April: Diamond
May: Emerald
June: Alexandrite
July: Ruby
August: Peridot
September: Sapphire
October: Tourmaline
November: Topaz
December: Zircon
Why Birthstones are Important
Birthstones are important for two main reasons-- their symbolic meaning and their beauty.
Beautiful Colors: Most birthstones are known for their vibrant colors. From bright pink to lush green, the different shades add depth and beauty to the Jewelry they are worn with. When choosing a birthstone for their Jewelry, many people will simply pick their favorite color, regardless of the month they were born.
How to Personalize Jewelry with Birthstones
The most beautiful Jewelry is Jewelry that is meaningful to you. Birthstones are a stylish option for creating your own unique, personalized piece of Jewelry that tells your story or the story of someone you love.
Consider choosing birthstones for your Jewelry that represent the months your parents were born or giving birthstone Jewelry as a gift to a friend that features their favorite color of gemstone. No matter how you style them, the birthstones you choose will be a heartfelt addition to the Jewelry.
At Legacy Touch, you can personalize your Fingerprint Jewelry further by adding on Birthstone Charms. Our Charms feature Swarovski® Crystals that represent each month. Available in Sterling Silver or Gold, these accessories can slide onto a Necklace Chain or be outfitted with a lobster clasp so that they can easily be added to and moved on a Bracelet Chain.
Please Note: Our available Birthstone Charms are not gemstones, but they do have a color similar to the birthstone they represent. Colors are subject to change. View the most up-to-date information as you personalize your Jewelry.