Bring Your Loved One on Every Adventure: Personalized Keychain Memorials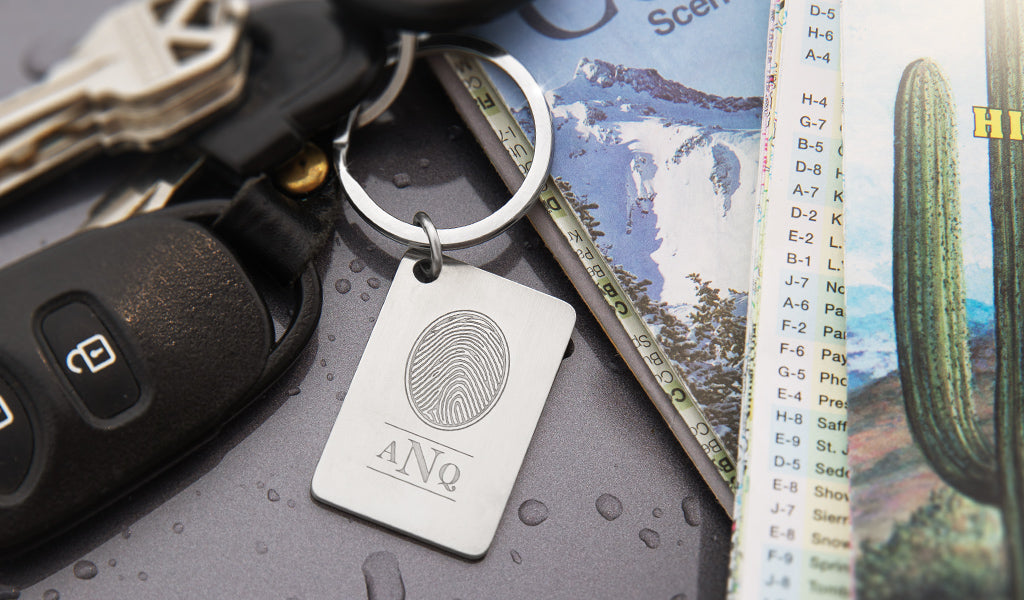 After we lose a Loved One, it's important to find ways to keep their memory with us. One way to do this is through a Keychain engraved with their unique fingerprint.
Available in Stainless Steel and featuring a custom inscription, our personalized Keychains help you to hold your late Loved One near, wherever you go. They are also a perfect gift for people who love to travel.
Why Families Love Personalized Keychain Memorials
Recently, families have shared with us how their Fingerprint Keychain memorial has brought them comfort while keeping them close to the people they love.
"My dad recently passed away so my siblings and I bought it for my mom and she loves it…She told us how she constantly has her finger on [the] fingerprint…it brings her so much happiness after such a great loss."
"Having this key ring with my dear husband's fingerprint on it is comforting beyond belief. I carry it with me all the time."
"I love my Keychain that has my son's fingerprint on it. Makes me feel closer to him."
"Perfect memorial of my dad I use almost every day."
"Bought for my son and he loved it. My mom passed away and they were best friends. So now she will always be with him!"
"Bought this as a Keepsake for my daughter who was very close to my mother. My mom always kept a spare key hidden for my daughter and told her she was always welcome anytime."
If you have recently lost a Loved One, please accept our truest sympathy. May you always feel your Loved One with you on all of your adventures.