Close at Heart: Fingerprint Lapel Pins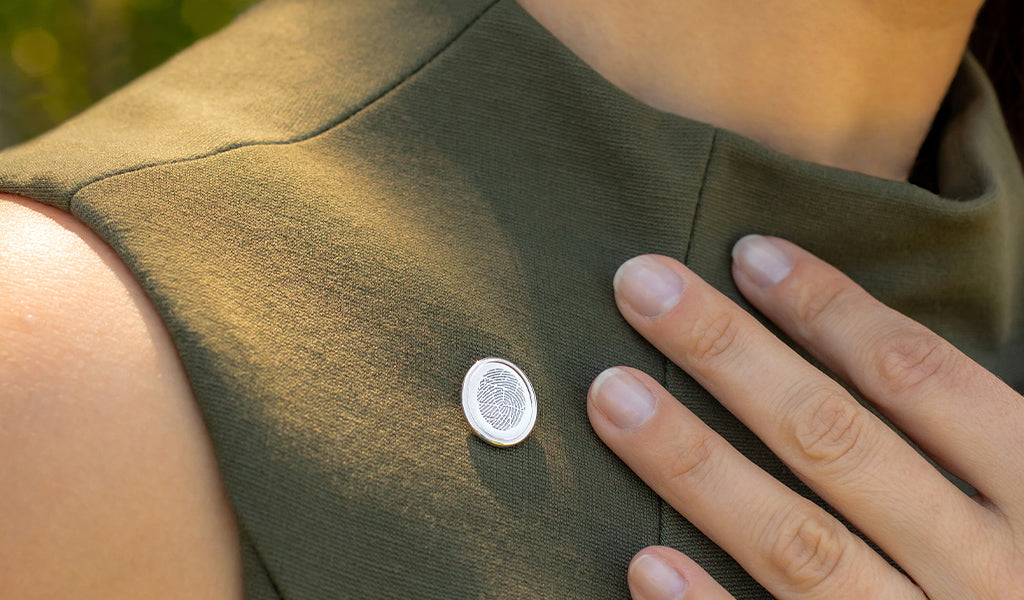 Our Loved Ones live on in our hearts each and every day. They're always close, and their memory is forever with us. Feel that precious connection, and the comfort that comes from knowing they are near, with a Fingerprint Lapel Pin.
Engraved with a unique fingerprint, each Sterling Silver Lapel Pin is a meaningful way to hold your Loved One tangibly next to your heart. Touch the lines and grooves and remember the special bond you share.
Recently, families have told us their stories of what their Lapel Pins mean to them.
"They were beautiful and my parents wear them proudly every day."
"The craftsmanship is excellent and the production and shipping are amazing. Thank you as I will cherish these for the rest of my life."
"These Lapel Pins look great! My daughter bought them for her and her daughters. The girls will wear them at their weddings so their dad will be with them."
"Thank you for making my mother's memory last forever!"
"I ordered this for my husband, son, and my brother as a Keepsake. They all loved them very much."
Our magnetic Lapel Pins can be worn by family members at funeral services and other formal events or can be adorned on a bridal bouquet as a touching wedding memorial that keeps a Loved One near on one of life's biggest days. However you wear yours, we hope that it provides you with immense peace and comfort.