Cremation Jewelry – Personalized, Meaningful Memorials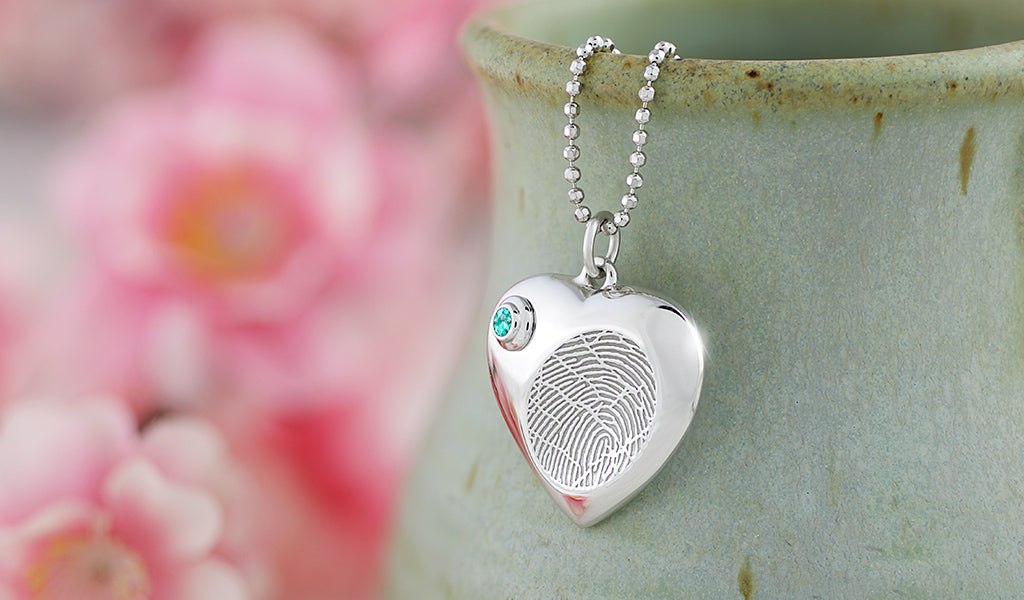 After losing a Loved One, feeling close to their spirit can be healing. One way to find that peace is by paying tribute to your Loved One's life with custom Cremation Jewelry.
A beautiful version of a funeral Urn, Cremation Jewelry can help those who have lost a Loved One in a number of comforting ways. These Keepsake Urns allow those who are grieving to:
Experience eternal closeness to a Loved One.
Cremation Jewelry holds a small portion of cremated remains, keeping your Loved One physically close to you. This sense of connection can help hold your Loved One near each day as you remember all of the love you shared.
Find peace while navigating grief.
Cremation Jewelry can be engraved with your Loved One's fingerprint so that you will always be surrounded by their comforting presence. Feel the lines and grooves of their unique print, and remember the special touch they left in your heart.
Honor a Loved One's unique life by telling their story.
Personalized Cremation Jewelry – like an Urn Necklace – offers the opportunity for you to share your Loved One's life and story with those around you. A custom Urn can feature your Loved One's birthstone or monogram alongside their fingerprint, and will become a beautiful memorial that honors your Loved One's life.
Please accept our sincerest sympathies for your loss. We hope that you are on your way to peace and able to find comfort through your Loved One's spirit.