Custom Gifts that Connect Mom and Family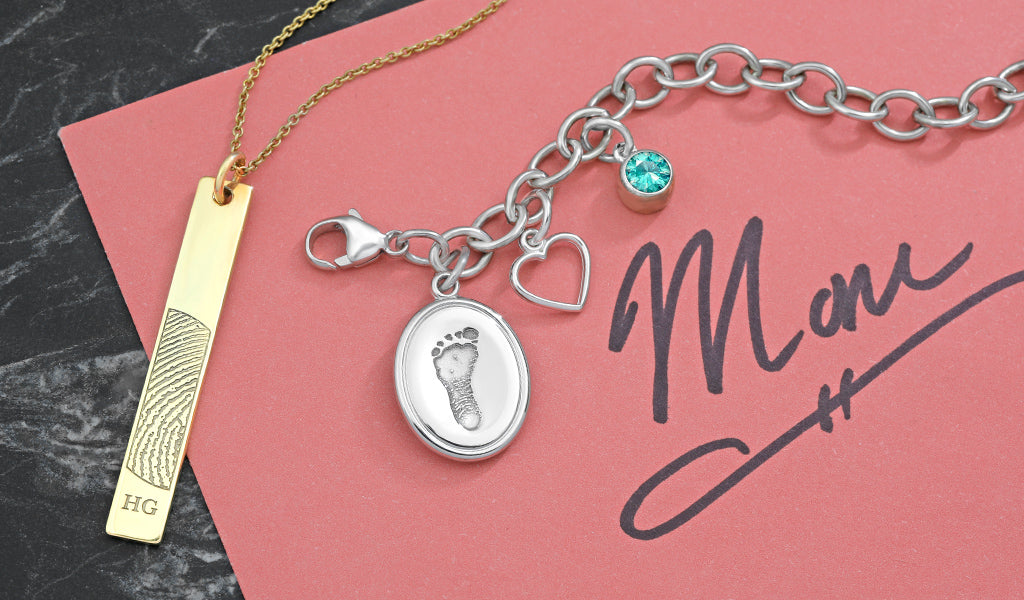 Our mothers are some of the strongest, bravest, most loving people in the world. That is why they deserve our endless praise and recognition. Finding just the right way to tell mom how special she is to you can take many unique forms, including custom gifts for her.
From new moms to grandmothers, let her know how much she is loved with these personalized gift ideas.
Acts of Service and Appreciation
Take the time to find an act of service that is especially meaningful to your mom. Cook a favorite meal for her, take her dog for a walk, water her plants, or come up with another special activity you can do that is unique to your relationship. Acts of service are not only a nice gesture and symbol of appreciation, but they also help create memories that the two of you can always share.
Personalized Jewelry for Mom
A tangible way for her to stay near the people she loves the most, customizable Jewelry for mom makes a beautiful, heartfelt gift. Personalize a Vertical Bar Pendant with your unique fingerprint so that she can always feel close to you, or give a new mom a Charm Bracelet engraved with her baby's hand or footprint for a gift she will forever treasure.
Quality Time Spent Together
Even a simple phone call can mean the world to mom. If you are able, schedule a time that is dedicated to being with her. Even if you can't meet in person, these shared hours will help bring the two of you closer and serve as a wonderful way to connect with one another. The gift of your time and attention can be a priceless way to show your love.
Moms deserve nothing but the best, all year long. We are so thankful for the amazing women in our lives, and hope that you and your mom can feel close now and always.