Helpful Resources for Navigating Grief at Easter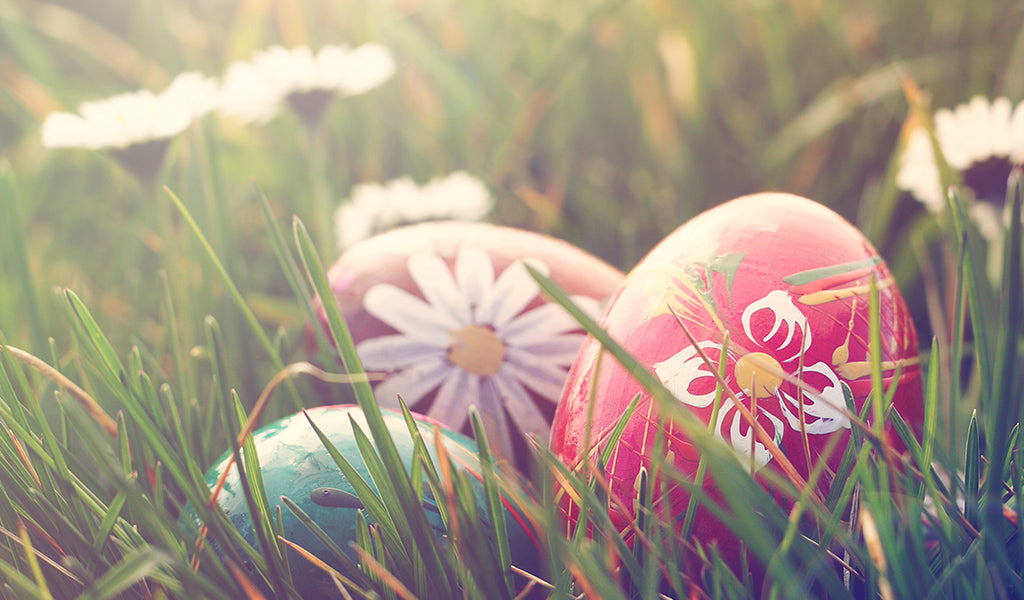 Easter is all about rebirth and victory over death, which can be difficult when you're dealing with the loss of a Loved One. Even the flowers that begin to bloom again can be a painful reminder that a late Loved One isn't coming back.
But as hard as it may be, and even though you're grieving, it's important to keep in mind that this time of year can still be joyous. Your Loved One can still live on through the memories you shared even if they can't physically be with you anymore.
That is something worth celebrating and appreciating this season—and always.
Preparing for Your First Easter without a Loved One
The first Easter without a Loved One can be difficult, especially if you used to spend the holiday with them. Luckily, you can prepare yourself ahead of time to help make the day a little easier.
Begin by setting up a support system for yourself. This can be a group of close friends or family members that you can talk to about your emotions. Consider also meeting with a grief counselor who can give you practical skills for navigating this time.
And remember—if you don't feel like celebrating, you don't have to. You can tone back the celebrations to be a quiet day at home, or even choose to not recognize the holiday at all this year. Listen to your emotions and give yourself the space, time, and patience that you need.
If you do want to celebrate, we hope that the ideas outlined below can help you find peace and experience closeness to your Loved One during this season.
8 Easter Activities that will Help You Remember a Late Loved One
Plant Flowers
A beautiful way to honor your late Loved One is to plant flowers around your yard. Every time you see them, you will remember the memories you shared. Lilies are a gorgeous option that are synonymous with the Easter season.
Attend Church Services
For many families, church services are a tradition at Easter. Consider continuing to go in your Loved One's memory. Take a few moments before the service to reflect on the happy memories you shared in years past in those pews together.
Find a Way to Keep Them Tangibly Close
The hardest part about losing a Loved One is no longer being able to have them physically with you. Thankfully, you can feel that tangible connection again. One way to experience this is with Fingerprint Jewelry and Keepsakes. Feel the lines and grooves of your Loved One's print on the memorial and know that their spirit is near this Easter and always.
Gather with Family
A holiday is the perfect time to reconnect with family. Get together with a group of family members—or friends who feel like family. Being with the people you love will help to remind you that you are not alone. Plus, sharing stories of your late Loved One as a group can help everyone to feel close to their presence again and start to heal.
Continue Their Traditions
Everyone has favorite traditions they like to enjoy at Easter. As you take part in your own, consider adding in one that your Loved One held dear. For example, you could watch a seasonal movie or organize an egg decorating party. Continuing their favorite activities will help you to feel as though they are still with you.
Bake Their Favorite Treat to Share
It can be incredibly heartwarming to bake a treat that your Loved One enjoyed and share it with others. Give the treat to family and friends who knew them and take a little time to enjoy it together while bonding over sweet memories.
Spend Time Outside Appreciating Spring
Easter's warmer weather makes going outside a great way to celebrate the season while taking some much-needed time for yourself. Go for a walk through the park your Loved One spent time in. Sit on your front porch and watch the butterflies dance between flowers. Even five minutes spent outside can be healing and help bring a calmness to your day in the midst of grief.
Look at Old Easter Photos
The time we had with our Loved Ones never seems long enough, especially after they are gone. However, we can look back at old photos and appreciate the precious holidays we spent together. Take a quiet moment to thumb through Easter photos from years past. It may surprise you as to how easily you can remember the sound of their laugh and how comforting these memories can be.
Whether you choose to celebrate the same way you always have, in new ways, or not at all, we hope your Loved One's spirit brings you peace and comfort this Easter season.