Hold Them Close: Memorial Keepsakes for Ashes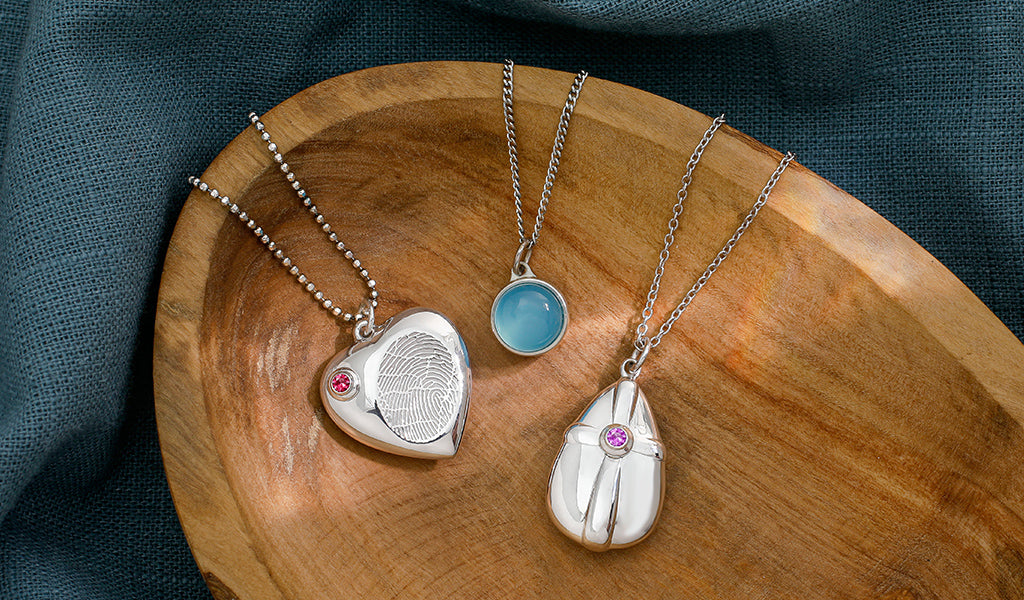 It's never easy when we have to say goodbye to someone we love. After a Loved One dies, we often just want to hold them close again and have a tangible way to feel connected to their memory. Memorial Keepsakes for ashes can help us to feel that comfort and closeness to the people who mean so much to us.
What are Cremation Keepsakes?
Cremation Keepsakes are heirlooms that families fill with the ashes of a late Loved One. The Urns act as meaningful memorials that families can keep to remember someone who has passed while holding them physically near.
Available in a variety of different styles, Keepsakes for ashes can be customized to best represent the deceased and tell their unique story.
Types of Keepsakes that Hold Ashes
There are a number of different types of Cremation Keepsakes for families to choose from. They include everything from large Urns that are meant to be displayed at home to small, intimate pieces that can be carried each day. One of the most-loved types of Urn Keepsake is Cremation Jewelry.
Cremation Jewelry is a small Urn that can be worn by a family member or friend and holds a portion of cremated remains. Urn Pendants are especially comforting for those who are grieving as they allow the wearer to keep their Loved One physically next to their heart.
At Legacy Touch, we offer different styles of Urn Pendants to help comfort and connect families:
Cremation Urn Pendant
Available in Heart or Cross styles, our Sterling Silver Cremation Urn Pendants are carefully engraved with your Loved One's unique fingerprint and feature a Birthstone Closure with a Swarovski® Crystal to further honor their life.
Gemstone Urn Pendant
Our Stainless Steel Gemstone Urn Pendants include your choice of beautiful Gemstone (Red Agate, Blue Agate, Mother of Pearl, Amethyst, or Green Agate). The back of the Pendant is also engraved with your Loved One's fingerprint, keeping their touch forever with you.
Ways to Personalize Your Memorial Keepsakes
Our Cremation Jewelry can be further customized to help you feel connected to your Loved One's memory. Along with the lines and grooves of their fingerprint engraved on the Pendant, each piece can feature beautiful, personalized additions.
A Chain of your choice can be added to either style in our collection, along with Symbolic Charms (including Heart, Cross, Angel Wing, and more) and Birthstone Charms (whether worn to represent a birth month or simply a favorite color). Our Sterling Silver Cremation Urn Pendant also provides room for a custom inscription.
It is our hope that these accessories can be the finishing touches that help you feel forever close to your Loved One.
If you have recently lost a family member or friend, please accept our truest sympathies. May you continue to feel close to them each day and find comfort in holding them near.