Jewelry Made from Fingerprints: Peace for Grieving Families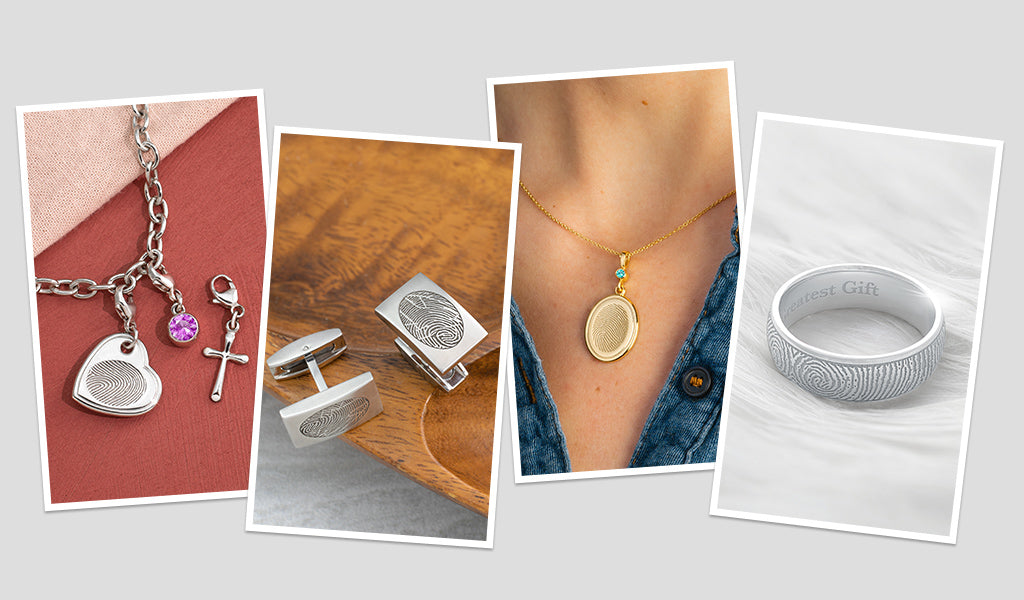 There's nothing more precious than holding family close. After someone we love passes away, it can be hard to experience that same sense of connection. Thankfully, we can still feel tangibly near the people we miss with Jewelry made from their fingerprint.
How Fingerprint Jewelry Offers Peace to Grievers
Jewelry created from the lines and grooves that made a Loved One's fingerprint pattern unique can help provide peace to people who are going through loss in a couple of ways.
First and foremost, Fingerprint Jewelry helps people who are grieving to physically feel a part of their late Loved One with them. They can touch the fingerprint and know that the person they love is still near.
These memorials also help to honor the life of the person who has passed in a meaningful way. Just as no two fingerprints are alike, no two lives are. By wearing Fingerprint Jewelry, family members can begin their healing journey while still remembering their Loved One's legacy.
Types of Jewelry Made from Fingerprints
There are many types of Jewelry that can be made from fingerprints, including Rings, Necklaces, Cufflinks, Bracelets, and more.
Fingerprint Rings
Fingerprint Rings help grievers to continue to hold their Loved One's hand, even after they are gone.
Fingerprint Necklaces
From Pendants to Charms, Dog Tags, Lockets, Lariats, and more, Fingerprint Necklaces are a beautiful way to keep a Loved One forever close to your heart.
Cremation Urn Necklaces even allow a grieving family member to carry a small portion of cremated remains inside of a Pendant engraved with a Loved One's fingerprint.
Fingerprint Cufflinks
Men's Fingerprint Jewelry offers a sophisticated, versatile way for family to feel their Loved One with them, always.
Fingerprint Bracelets
A Fingerprint Charm can be worn on a Bracelet with Symbolic or Birthstone Charms to tell the story of a Loved One.
If you have lost someone you love, please accept our deepest sympathy. We truly hope you are on your way to healing and can find a touch of peace through Fingerprint Jewelry.