Personalized Heart Jewelry Gifts that Represent Shared Love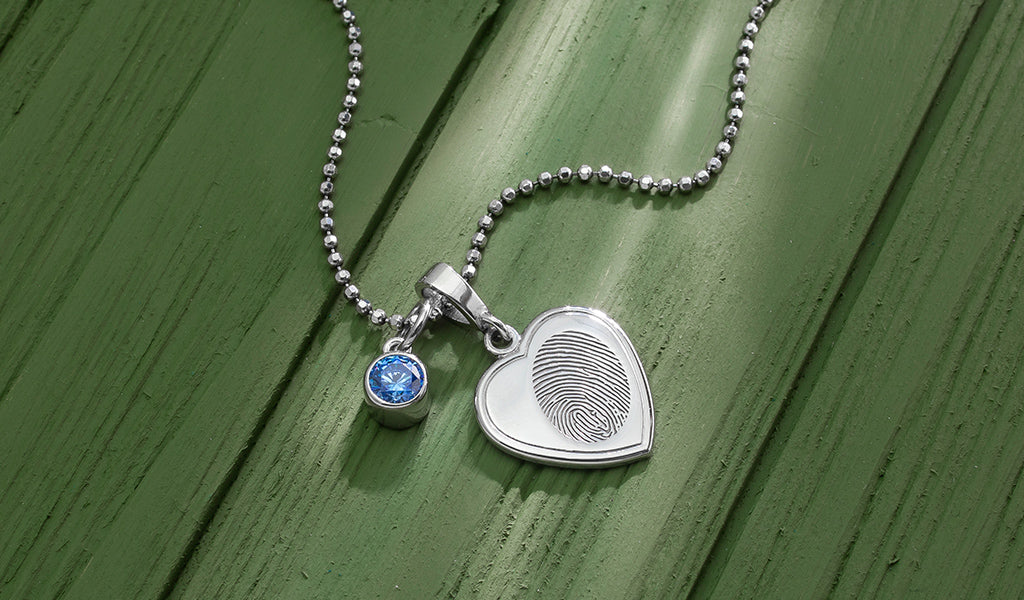 There's nothing more special than giving a gift that is meaningful. A personalized gift is the perfect example of a gift that means more. It tells the recipient how much you care in a way that brings lasting memories and connection for them to cherish.
Jewelry is one of the best gifts you can personalize for someone you love. You can customize almost every aspect of Jewelry to create a gift that is unique. For example, a Pendant or Charm can be personalized with your choice of shape, metal type, inscription, and accessories.
One of the most popular types of gifts people personalize is heart-shaped Jewelry.
Why Personalized Heart Jewelry is a Great Gift
Personalized Heart Jewelry is a great gift because it is both beautiful and meaningful.
Heart Jewelry from Legacy Touch is engraved with the fingerprint of someone special, making it as one-of-a-kind as the bond it represents. It's a thoughtful gift for any family member or close friend that can also act as a memorial honoring the life of someone who has passed.
As the recipient feels the lines and grooves of their Loved One's print on the Jewelry, they will be reminded of the bond they share and comforted by their presence.
Customer Reviews for Heart Jewelry
Recently, families have shared with us stories about the connection they feel to someone they love thanks to their own custom heart-shaped Jewelry.
"I love this beautiful Heart Pendant so much. I ordered it shortly after my fiancé passed away and was surprised at how quickly it arrived. I have it on a special Chain and wear it every day. It brings me great comfort to have a unique piece of him hang so closely to my heart."
"Great memorial for our friend in memory of her mother."
"I have him close to my heart every day now…and I find myself touching my Pendant throughout the day for comfort."
"Love love that this is an option to have after my dad passed away! I have one and my siblings and I bought one for our mother and gave it to her as an early Christmas gift! She loves it and may not ever take it off! This is such a special Necklace…I wear mine every day and often touch my dad's fingerprint which makes it feel like he is right by me and always with me!"
"This makes me feel as if my mom is with me all the time."
"This purchase means a lot to me because it's my mother's fingerprint on the Heart Pendant. I also purchased a Bail with her birthstone. I was also very pleased when it arrived very quickly after the purchase."
It is our sincerest hope that our Jewelry and Keepsakes can help recipients feel connected to the people you love. Learn more about how we handcraft every piece to be as special as the bond family and friends share by visiting our
How it Works
resource.