Precious Gift of a Hero - Military Dog Tag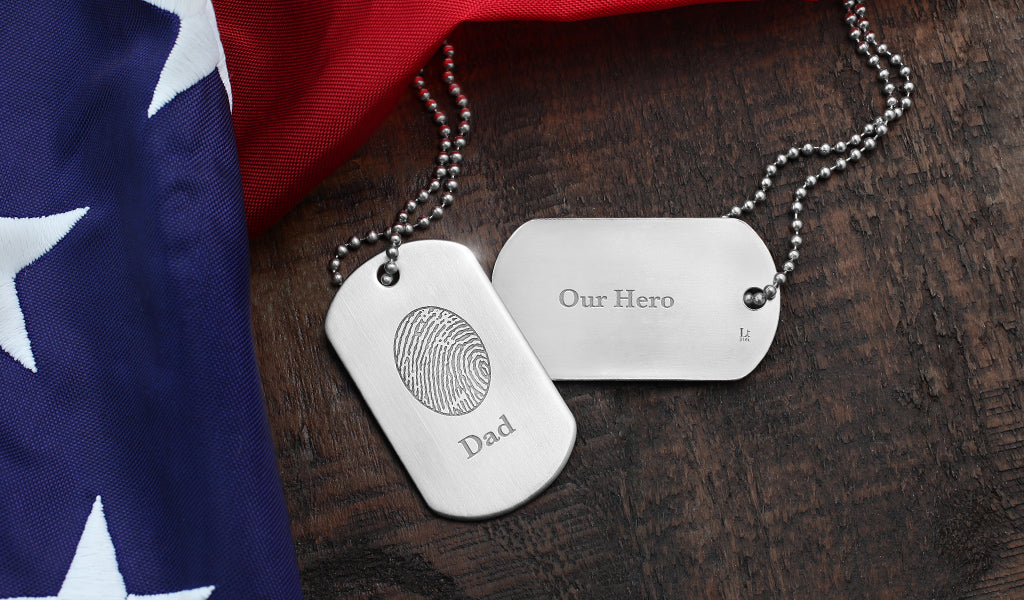 There is nothing quite as special as being able to keep your Loved One forever near. We are humbled to be able to help you do that and honored to hear how our Fingerprint Jewelry and Keepsakes have touched your lives.
It is our hope that the personalized Keepsakes and Jewelry we handcraft will provide you with the opportunity to always feel your Loved One's presence. Recently, a few people have shared with us the meaningful connection with a Loved One they have experienced through our Military Dog Tag.
"I love my Dog Tag of my dad's fingerprint. I wear it every day."
"I feel extremely blessed to be able to wear my husband's fingerprint around my neck. Especially having it on a Dog Tag. He was so proud of being in the Army! Thank you so much for making this precious gift available."
"I will always have my sister close to my heart."
Whether given as a gift to someone who has served, worn to remember a beloved veteran, or even chosen just for the classic style, each Military Dog Tag is handcrafted with careful precision to showcase every line and groove that makes your Loved One unique. Thank you for sharing what your personalized Fingerprint Keepsakes mean to you and your family. We are so proud to be able to dedicate our work to you.