Quotes About Grief that Can Help You Feel Better after a Loved One Dies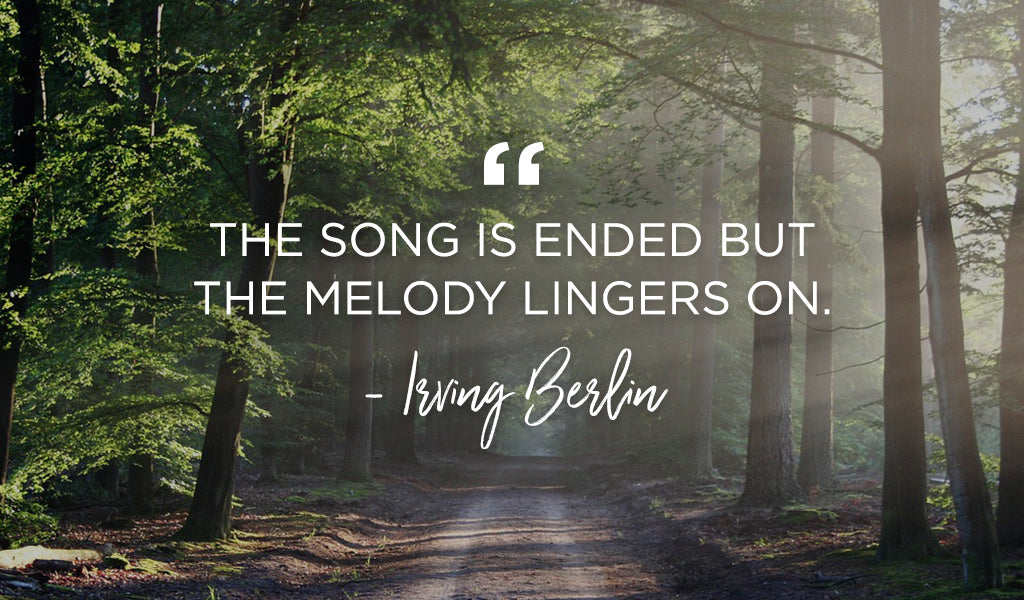 Everyone finds comfort during grief in different ways. Some people gather with family and friends for celebration of life services. Some people visit their Loved One's grave. Some people even find peace by reading quotes about healing after loss.
Hearing stories from others who have lost a Loved One can be incredibly healing. Quotes can guide you as you reflect on your Loved One's life, give you a new perspective that lightens your pain, and even help you start to make sense of your grief.
Below are some of our favorite quotes about grief to help you feel better after a loss.
Heartfelt Quotes About Grief
"The song is ended but the melody lingers on." – Irving Berlin
"If ever there is tomorrow when we're not together, there is something you must always remember. You are braver than you believe, stronger than you seem and smarter than you think. But the most important thing is, even if we're apart… I'll always be with you." – A.A. Milne
"Although it's difficult today to see beyond the sorrow, may looking back in memory help comfort you tomorrow." – Unknown
"There are no happy endings. Endings are the saddest part, so just give me a happy middle and a very happy start." – Shel Silverstein
"You gave me a forever within the numbered days…" – John Green
"You will lose someone you can't live without, and your heart will be badly broken, and the bad news is that you never completely get over the loss of your beloved. But this is also the good news. They live forever in your broken heart that doesn't seal back up. And you come through. It's like having a broken leg that never heals perfectly—that still hurts when the weather gets cold, but you learn to dance with the limp." – Anne Lamott
"Grief is the price we pay for love." – Queen Elizabeth II
How to Use Quotes About Grief to Feel Better
Simply reading a quote about grief can help you to think of your Loved One and feel gratitude for the bond the two of you shared. But sometimes, you may come across a quote that you want to keep near so that you can be reminded of it often.
One way to keep a quote top-of-mind is to have it engraved on a memorial that honors the life of the person you've lost. By engraving it on a personalized Bookmark, Keychain, or other meaningful Keepsake, you can always carry the quote—and a reminder of your Loved One—with you.
For even more inspiration and quotes to engrave on personalized Keepsakes and Jewelry, visit our inscription examples resource.