Unique Funeral Favors to Give to Family and Friends of the Deceased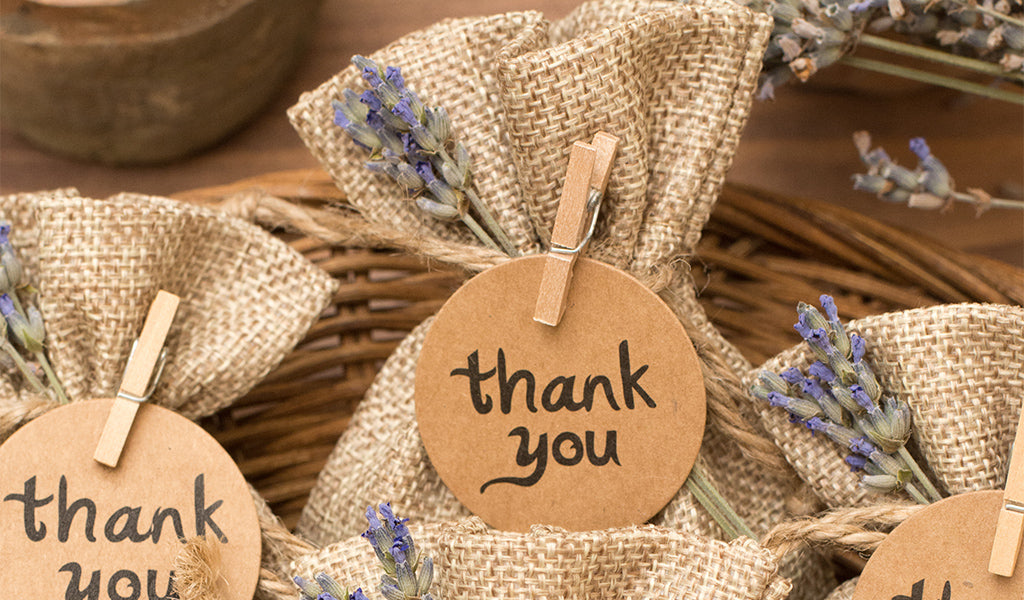 Funeral services are the time for family and friends to gather to honor, remember, and say goodbye to their late Loved One. One way to add more meaning to your Loved One's funeral service, and to help those who attend find lasting comfort in their memory, is to offer funeral favors.
What are Funeral Favors?
Funeral favors are small gifts given by the deceased's family to people who attend the funeral. These items are typically a memorial that is customized to honor the life of the shared Loved One and help the recipients to remember their legacy.
Funeral Favor Etiquette
It is up to the family how they will distribute the funeral favors to attendees. Many will choose to have a special blessing said over the favors during the service before handing them out, while others will allow guests to take their own favor from a decorative basket near the guestbook.
The Difference Between Funeral Favors and Sympathy Gifts
The main difference between funeral favors and sympathy gifts is who the mementoes are given to. Sympathy gifts are given to the immediate family and close friends of the deceased, while funeral favors are given by the family to extended relatives and friends.
Sympathy gifts are typically more intricate and valuable than funeral favors, as well. While sympathy gifts do not have to be expensive or extravagant to have incredible meaning, it is more practical for the family of the deceased to give smaller, more affordable funeral favors to the many people who attend services.
Meaningful Funeral Favors for Grieving Family and Friends
Together, the family of the deceased can determine which funeral favors are the most meaningful and representative of their lost Loved One's memory. Some ideas for favors that can easily be personalized for added comfort include:
Fingerprint Bookmarks
Tell your Loved One's story, and help family and friends continue to feel close to their spirit, with a custom Bookmark engraved with their Fingerprint. Paired with a favorite inscription, our Fingerprint Bookmarks are beautiful gifts. Recipients can feel the lines and grooves of their Loved One's fingerprint and know that they are still near.
Flower Seeds
Giving small seed packets of your Loved One's favorite flower to funeral guests is a great way to create a memorial that lives on. Recipients can bring their seed packets home to plant, then as the flowers bloom in each person's yard, your Loved One's memory and the comfort that can be found in it will multiply.
Prayer Cards
Many religious families will choose to give funeral attendees prayer cards. These cards often feature the Loved One's favorite bible verse on one side and a picture of the Loved One themselves on the other.
In Memoriam Booklets
Small booklets that honor the Loved One's life are another popular funeral favor. These programs can be printed to showcase pictures of the Loved One, their obituary, details about the funeral services, and any other information that the family feels is appropriate. Some families will even have members write their favorite memory of their Loved One and print it in the booklet for others to read and reflect on.
Collectables
Before they pass, many of our Loved Ones will make a plan for their possessions. In some cases, Loved Ones will want to give away items that were precious to them. These can include books, framed photos, and other collectables. When this is the case, many families will choose to give these items to guests as funeral favors. This allows attendees to receive something incredibly personal to the Loved One and carry it with them as they grieve.
Funeral favors have the potential to connect recipients with their late Loved One in a tangible way. Even the smallest of gifts can have a big impact that provides immeasurable comfort.
If you have recently lost a Loved One, please accept our sincere sympathies. May you continue to feel close to them today, tomorrow, and always.