How to Clean Cremation Jewelry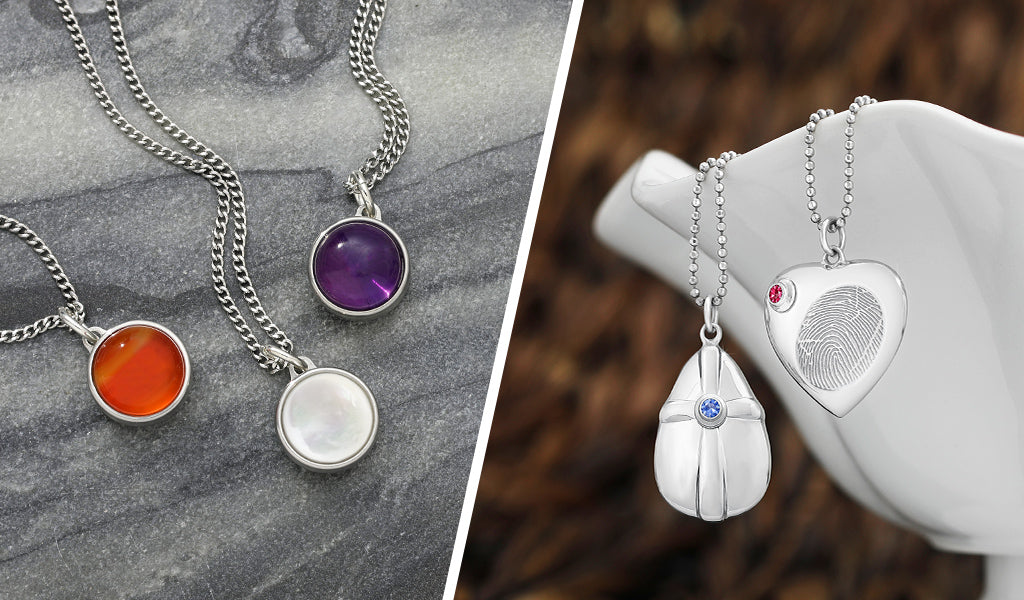 Memorial Jewelry is one of the most precious heirlooms available. Not only does it hold significant meaning, but Cremation Jewelry can also hold a small portion of your Loved One's remains so that they stay forever with you.
Because of its priceless sentimental value, Cremation Jewelry must be cared for with deep respect and reverence. By properly cleaning, wearing, and storing your Keepsake, you can maintain its beauty for longer.
To help you care for your Cremation Jewelry from Legacy Touch, we have put together a specific set of easy-to-follow instructions. You will be sent a copy of these instructions with your Jewelry, or you can reference them below.
Instructions for Cleaning Cremation Jewelry
How to Clean Sterling Silver Cremation Urn Pendants
Sterling Silver Cremation Urn Pendants can simply be wiped clean with a soft cloth. You can also choose to use a Silver polishing cloth for this. Be sure to rub gently with the cloth on the piece and always follow the grain of the Silver.
Plating on Sterling Silver Cremation Jewelry
All Sterling Silver Jewelry from Legacy Touch is plated. Plating works wonders by making Sterling Silver stronger and more scratch resistant. This plating will eventually wear away with use. Your local jeweler can easily re-plate your Jewelry, restoring it to its original shine.
How to Clean Stainless Steel Gemstone Cremation Urn Pendants
To clean your Stainless Steel Gemstone Cremation Urn Pendant, all you need to do is wipe it gently with a soft cloth.
Things to Keep in Mind While Wearing Cremation Jewelry
We understand how special Cremation Jewelry is, and how meaningful it can be to wear every day. As you wear yours, please keep the following tips in mind that will help your piece to stay beautiful.
Never submerge your Cremation Jewelry in water. Because your Jewelry carries precious ashes, it needs to stay dry.
Avoid exposing your Jewelry to chemicals. Harsh chemicals like chlorine, hairspray, bug spray, and lotions can damage your Cremation Jewelry.
Limit activities that could damage the piece. Forceful impact from sports or hard surfaces can damage the fine metal your Cremation Jewelry is made from.
How to Store Cremation Jewelry
When you're not wearing your Cremation Jewelry, we recommend storing it individually in an airtight bag. This should help protect it from humidity and other damage.
If you have recently lost someone you love, please accept our deepest sympathy. We hope that you are on your way to peace and can continue to feel close to your Loved One each day.