Thoughtful Holiday Gifts for People Who are Grieving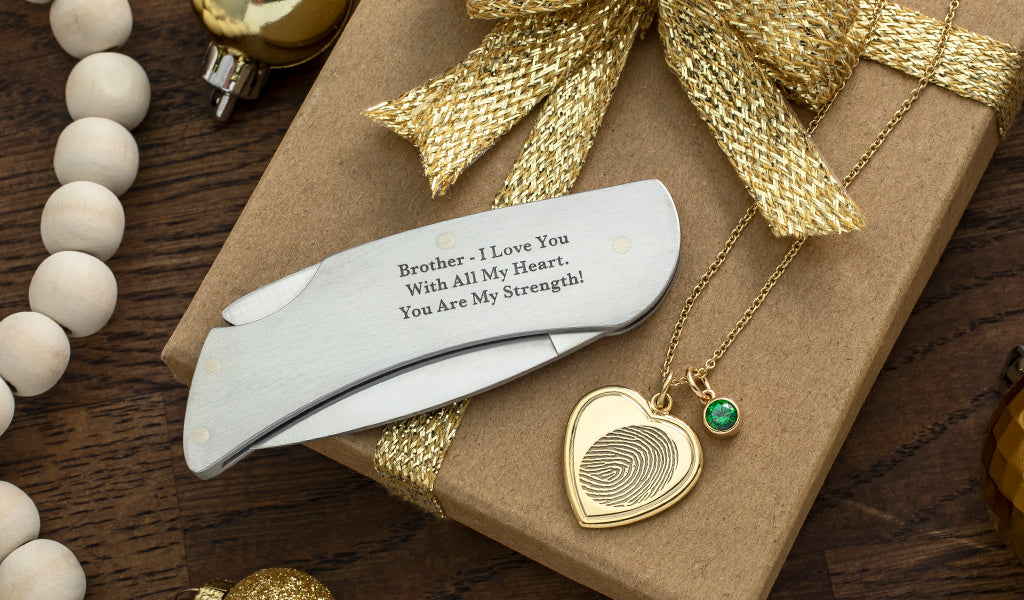 Finding the best way to support a friend or family member experiencing loss can be difficult, especially during the holiday season. However, there are ways that you can show them that you are there for them and how much you care.
One way to offer this support to the people you love who are grieving is by giving them a thoughtful gift for the holidays.
How Gifts Can Help People Who are Grieving
Gifts can help people who are grieving to feel a connection to their lost Loved One and experience tangible peace on their healing journey. When the gift is personalized to reflect the unique life of the person they are missing, it can act as a comforting memorial that keeps their spirit close.
Dealing with loss during the holidays is hard. A thoughtful gift can help those who are grieving to remember that they are not alone, and that there are people around them who care. A gift can mean the difference between a difficult, dark time and a holiday season that is a little bit brighter.
Best Gifts for Grieving Families
The best gifts for people who are grieving are those that are customized to be as one-of-a-kind as the Loved One they have lost. One way to do this is by giving a gift that is engraved with the deceased Loved One's fingerprint.
Fingerprint Jewelry and Keepsakes are a uniquely personal gift. When the recipient feels the lines and grooves of their Loved One's print, they will experience unmatched comfort and closeness that only their physical presence can provide.
Each of our Fingerprint Jewelry and Keepsake styles are handcrafted by our team of artists to lovingly honor Loved Ones who have passed, making them a meaningful gift. Our collection offers heirlooms that are perfect for every member of your family, as well as close friends:
Gifts for Her: Fingerprint Necklace
Our Fingerprint Pendants help those who are grieving to keep their Loved One forever near their heart. Beautiful and meaningful, our custom Necklaces can be personalized with an inscription that represents a Loved One.
Gifts for Him: Fingerprint Knife
Made for the adventurous and those who love the outdoors, our Fingerprint Knives allow family and friends to bring their Loved One with them wherever they go. Choose from Kershaw®, Case®, and even Dual Print styles.
Gifts for Kids: Keepsake Teddy Bear
Being able to hold a lost Loved One again is a precious gift. Our Keepsake Teddy Bears, Theo and Tate, provide that tangible connection and both wear a Charm engraved with a Loved One's unique fingerprint.
Gifts for Grandparents: Fingerprint Christmas Ornament
Help extended family stay close to the people they miss with a Keepsake Ornament engraved with their fingerprint. Add additional meaning to the Nickel or Brass Christmas Ornaments with an inscription, design, and tassel.
Gifts for Friends: Fingerprint Bookmark
Give the gift of a Loved One's one-of-a-kind story with a Fingerprint Bookmark. Perfect for readers, this Keepsake memorial features a Loved One's fingerprint pattern alongside a favorite passage or quote.
Gift cards are another great option that allows the people you love to customize their own Jewelry or Keepsakes. They can also be used by the recipient to add on accessories like Birthstone or Symbolic Charms that provide further meaning and beauty to the piece you give them.
Grieving during the holidays is never easy. If someone you love is going through this hard time, please know that your support and kindness makes a difference. We hope that you know how much the gifts you offer this year—of personalized Keepsakes as well as your time and care—are appreciated.