What Our Fingerprint Pendants Mean to Families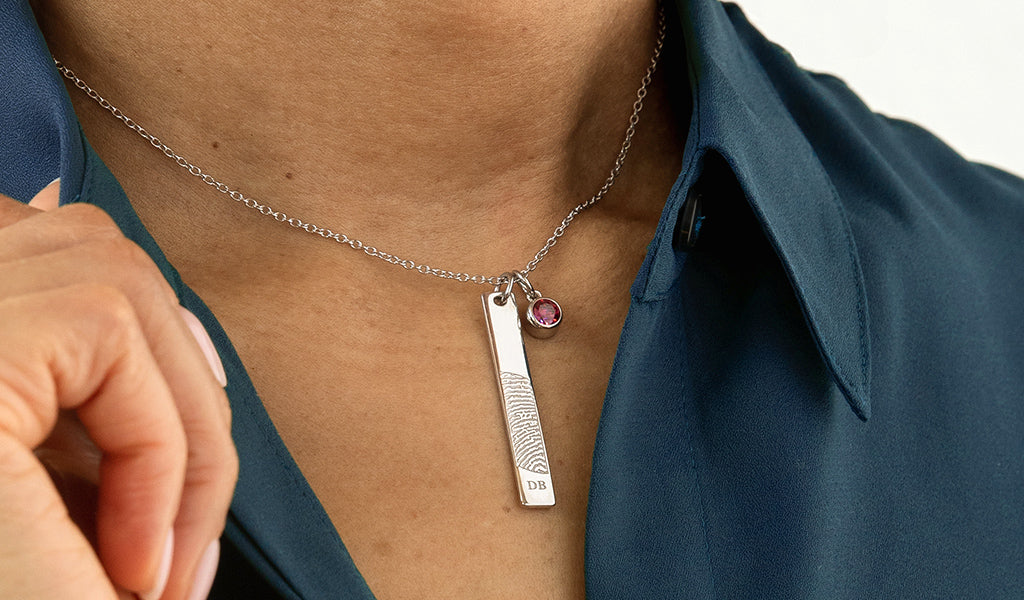 There's nothing more comforting than holding someone you love near. With a personalized Fingerprint Pendant from Legacy Touch, families can feel that unsurpassed connection to someone who has passed. Worn close to the heart and engraved with the lines and grooves that make a fingerprint unique, each of our handcrafted, custom memorials offer tangible peace for those who are grieving.
Recently, families have shared with us how they have experienced closeness to a lost Loved One thanks to their own personalized Pendant.
"My daughter loved the Necklace with her dad's thumb print. I had the name he always called her engraved on the back. It is very, very special. Thank you."
"I feel I have my brother with me all the time."
"My siblings and I presented our mom with a Pendant of my father's fingerprint for Christmas. The Pendant was beautiful and she was so pleased. This is an absolute wonderful way to remind her that he is with her every day!"
"I love this heart and wear it each day so that I keep a part of my wife with me!"
"I love wearing my husband's fingerprint around my neck. This makes him always with me."
"I have worn it ever since I got it. Beautiful way to keep my son close."
Thank you for sharing your stories with us. It is our hope that you can feel the closeness and comfort of having your Loved One forever with you every time you touch their fingerprint.
Please accept our condolences for your loss. May you and your family be one your way to peace and healing.